Former CIA-director James Woolsey has told "numerous lies" about what was discussed in a nightly meeting between Turkish officials and former National Security Advisor Michael Flynn, in September 2016. So says Ekim Alptekin, the Turkish-Dutch businessman and lobbyist who organized and attended the meeting.
In an interview with Dutch daily newspaper NRC, Alptekin strongly disputes Woolsey´s statements about the meeting in the Essex House hotel in New York. Last month, Woolsey stated in several U.S. media that Flynn and two Turkish ministers discussed ways to move the Turkish cleric Fethullah Gülen out of the United States without going through the judicial process. He called this discussion "potentially illegal".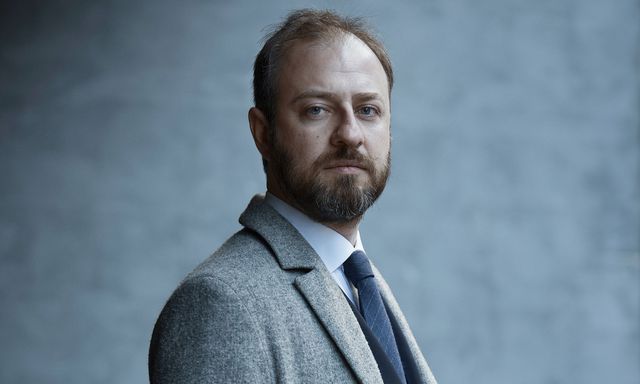 The full interview (in Dutch): Opeens had hij een sleutelpositie tussen Trump en Erdogan
NRC spoke with Alptekin in his home town Utrecht, in the centre of The Netherlands. It is his first appearance in the Dutch press since Woolsey's statements. In August last year, Alptekin's Dutch company Inovo BV hired Flynn's consulting firm, the Flynn Intel Group, to gather information about Gülen, who Erdogan considers the mastermind of last year's coup attempt in Turkey. Inovo paid the Flynn Intel Group $ 530.000 for the assignment, that ran until November.
'They had never heard of Mr Flynn'
Mr Woolsey was present at the meeting in New York as a member of the board of advisors of Flynn Intel. Mr. Alptekin now says: "Nobody talked about removing Gülen, not even in a joking manner." He says the meeting was merely meant to get acquainted and that he had to convince foreign minister Mevlut Cavusoglu and energy minister Berat Albayrak - who is also son-in-law to president Erdogan – to attend. "They had never heard of Mr Flynn", says Alptekin. As he recalls, the conversation addressed the coup for about fifteen minutes, and Turkey's extradition request for Mr Gülen only briefly. The Turks aired some complaints about the American policy in Syria, and Flynn talked about radical Islam, according to Mr Alptekin. "But he always does that."
Mr Woolsey is also wrong to say that he arrived late at the meeting and only heard part of the conversation, says Mr Alptekin. "He was present from the start. He arrived in a limousine that I had ordered for him."
Mr Alptekin cannot explain why Woolsey would make these claims. He says that Woolsey and his wife Nancye, who own a consultancy firm together, were in talks with him last year to take on the assignment that later went to the Flynn Intel Group, and that they proposed to do the job for 10 million dollars. Alptekin considered this too expensive. Mrs. Woolsey says in a reaction: "We never submitted a proposal to Mr Alptekin."
Reactions: onderzoek@nrc.nl